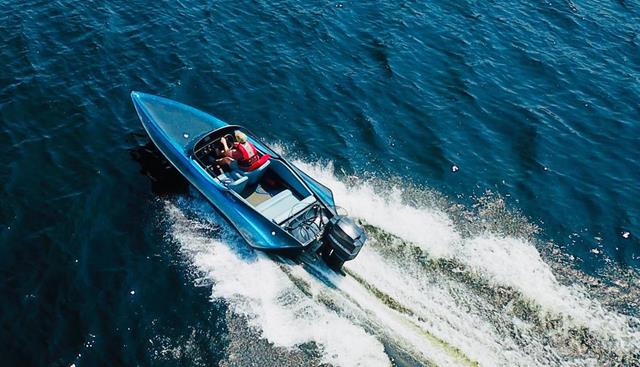 Posts

222

Joined

Last visited
Profile Information
Location
Main Riding Area
Club
Sled

2016 Viper, ltx mpi, 2016 viper se

Previous and/or Other Sleds

Ape ,Rx1. Srx vxax700. Sxr 700. ,about a dozen moto skis

17/18 Mileage
16/17 Mileage
15/16 Mileage
14/15 Mileage
Interests
Gender
Website URL
So far BRP have been pretty helpful. Would be nice to save my deductible and making a claim. I have pics and a vid but unsure how to attach

2022 Xrs 850 with 2900 kms . Last day of riding in Timmins, had already done 600 k the first two days. Twelve of us headed to Iroquois falls. I'm in middle of group, about 45 minutes into ride I begin to smell a faint odour of gas fumes. I check my gas cap and link gas caddie, all good. I think it must be a loose gas cap ahead of me. Within 30 seconds we are at a road crossing and I flag the group to pull over. I tell them I can smell gas and they should check their caddies . After being stopped on trail for 20 seconds or so , smoke starts coming out of my vents,open left panel and see flames about 6 inches high. We scramble and try to put it out with snow to no avail. Within 30 seconds it was fully involved . Really sucks as it was the first brand new sled I have ever bought. Something either came loose or rubbed through.

14

I had a heated seat 3 years ago on a viper. I made the switch to Doo and I kinda miss it. Only appreciated on a couple of rides per winter but it was nice. Have a new Enduro on the way and am looking forward to having a warm tush once again.

Friday was a Chandos-Coe Hill (hide away lunch) - rail trail south to Marmora loop.Saturday was Stoney Lake ride with 14 of us to Honeys for lunch. Sunday we had a mini snocross track at a friends farm and had all the kids on 120's. Peak season around here .

I hope your lunch was satisfactory, sorry i missed ya, I was out riding.

i will sleep safe tonight.

My doo muffs fit with the handguards on my 850.even the little flip out mirrors still function.

Just heard of a pair of sleds in Chandos . Guys are ok.

I made the move to the ski doo muffs and thin gloves 2 years ago , been great . I take a ribbing for the muffs but when you wake up in Cochrane and it's -20 everybody wants them. Usually carry one pair thick gloves in case grips quit working.

You got the lot that reverend mentioned. Closer to Havelock is a large lot on county road 50 approx 200 metres South of Highway 7.both are right on trail.

I live on Belmont Lake, icy , cottage roads. Buddy going to work this morning was blocked by 2 stuck bmw's and an Audi ,all suv's. Seventeen people headed to a newly sold property that is now an Air BnB .

Reid's Store , with gas is open under new ownership , at East End of Stoney Lake just South of Nephton.

My son is starting 3 years of college in Owen Sound , 4 hour drive for me. Trying to plan some hub trips and really missing the ITG. Just upgraded trailer yesterday.